How to Get into Nashville's Best Speakeasies and Secret Bars
Nashville's speakeasies have impeccable cocktails and even better vibes.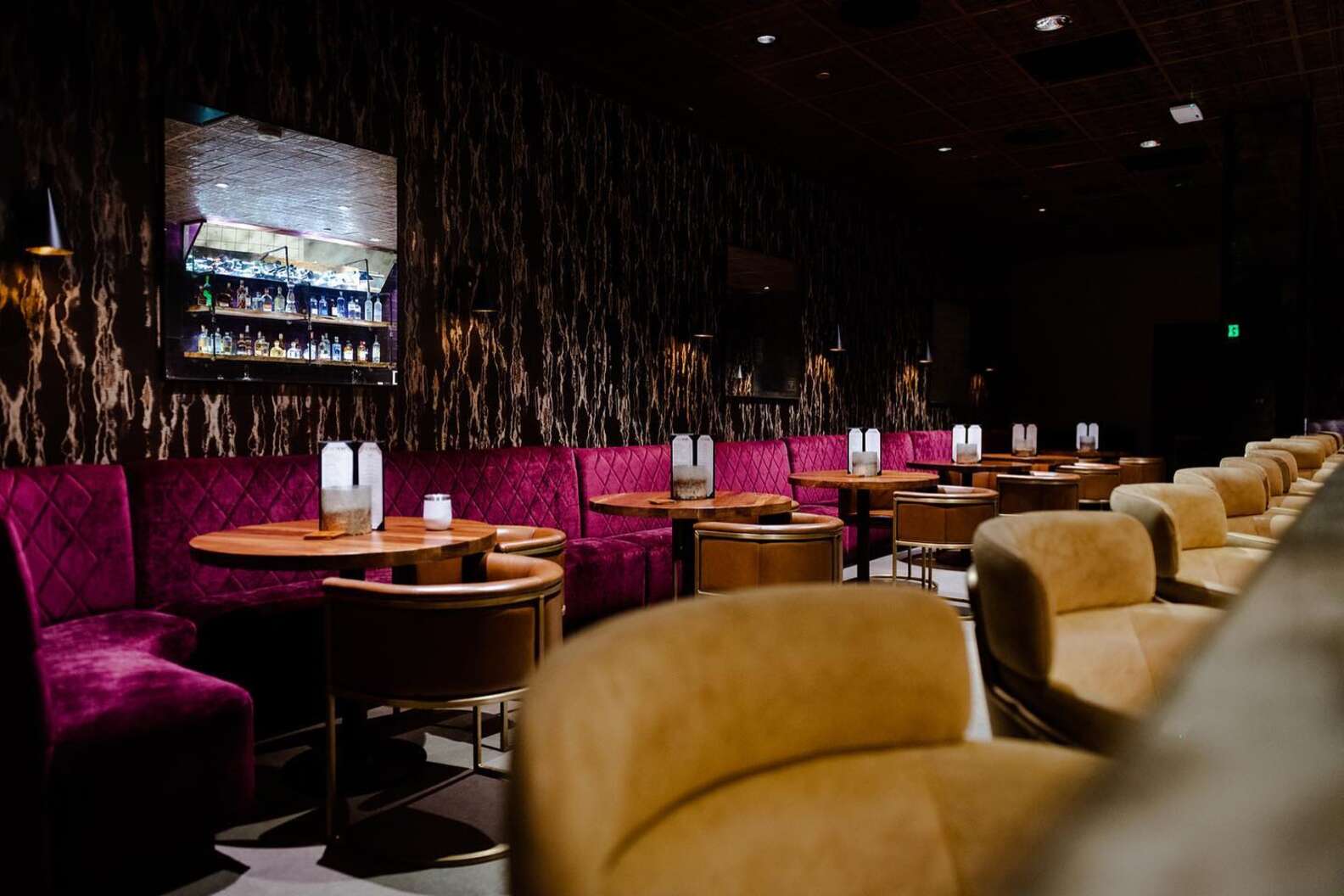 It's not like it's difficult to find a spot for a proper cocktail in Nashville, except when it's intentionally hard. Some of Nashville's finest bars are a little more hidden away, to create a sense of exclusivity and limit crowds so that talented bartenders can offer the sort of individualized attention that their inventive drinks deserve. Besides, it's nice to have a conversation at a bar where you don't have to yell to be heard. Here are some of our favourite places to chill.
The Fox Bar and Cocktail Club
South InglewoodThe talented mixologists at The Fox are a big part of the attraction, and some of their novel takes on classic cocktails have actually won national awards in recipe contests. But even if all you want is a proper gin and tonic, you'll be delighted by the cozy library vibe of the East Nashville emporium. The bar staff insists on seasonal, locally sourced ingredients, so the drink menu changes frequently. Don't worry if your favourite rolls off, because there's sure to be something new to delight you.
Attaboy
East NashvilleAn outpost of the James Beard Award-nominated NYC cocktail bar, Nashville's version of Attaboy is no slouch either. Well, the building is kindy slouchy, a cinderblock edifice hidden away in an alley where guests are invited to "knock gently" to gain entry. If the bar is full, you'll have to wait outside, but once you gain entrance, the fun really begins. Bartenders interview patrons about their drink preferences and then compose cocktails on the fly to fulfil their wildest dreams. Sit at the bar or settle into a blue velvet booth to enjoy a completely crafty cocktail or two.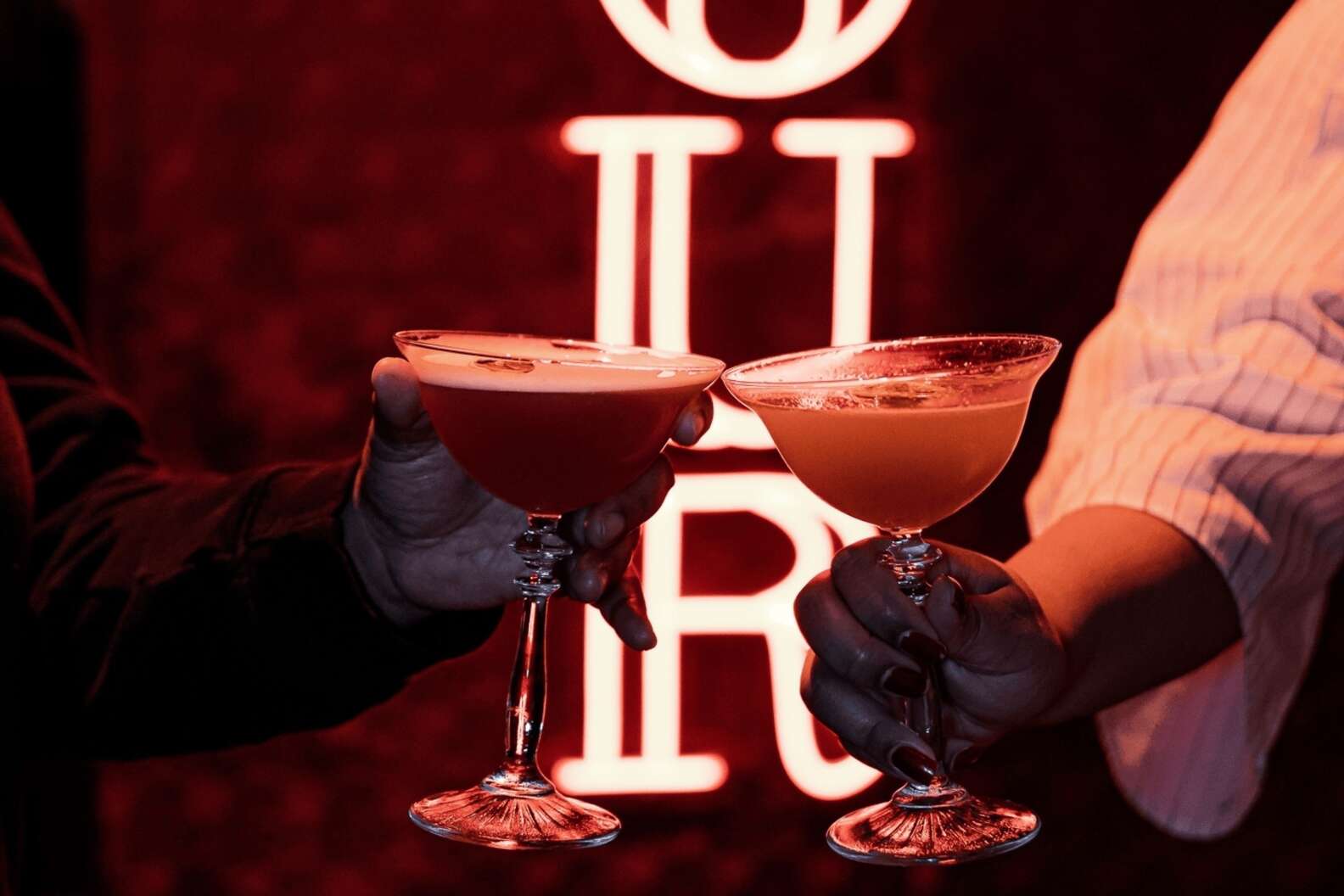 Hidden Bar
DowntownThis subterranean lair in the Noelle hotel downtown is intentionally difficult to find. The entrance is through a door you'd probably never pass through unless you work for the hotel cleaning staff, but it's a passage to something wonderful. Hidden Bar often stages thematic pop-ups that extend to both the riotous decor and the drink list, and large-format drinks are designed for sharing, so bring a few friends.
Skull's Rainbow Room
Printer's AlleySkull's has been a Printers Alley institution since the middle of the last century, except for the few years it was closed when notorious club owner David "Skull" Schulman was murdered, reportedly by someone that knew he always kept the evening's cash receipts in the top pocket of his trademark overalls. Since reopening, the showroom has revived the old-school vibe with nightly jazz and burlesque shows, classic cocktails served from an elaborate wooden bar and a restaurant that features an excellent chophouse menu. It's easy to forget the time during an evening at Skulls. Heck, it's easy to forget what decade it is.
Bar Sovereign
SoBroTucked away in a nondescript strip mall among the towering hotel buildings of SoBro, Bar Sovereign's entrance is marked only by a small golden plaque that is fortunately close to eye level. Inside is a wonderland of bold artwork covering the walls, a sculpture created from a disassembled piano behind the bar and a menu of interesting and affordable cocktails that is rare to find amongst the nearby tourist destinations. The atmosphere gets a little wilder late at night when DJs spin tunes for the party people and industry folks looking to blow off a little steam at the end of a shift.
Bay 6
East NashvilleThis microbar has a double punny name. First of all, it is, indeed, crammed into the sixth bay of what used to be a self-service car wash before the building was converted into an elevated food and drink court with international carryout restaurants occupying the other quintet of stalls. Secondly, the menu is intentionally basic, with simple, well-made cocktails designed to be served quickly so that guests can enjoy them in one of the very few seats in Bay 6 or carry them out to the lively outdoor patio where patrons enjoy their food from one of the options at The Wash.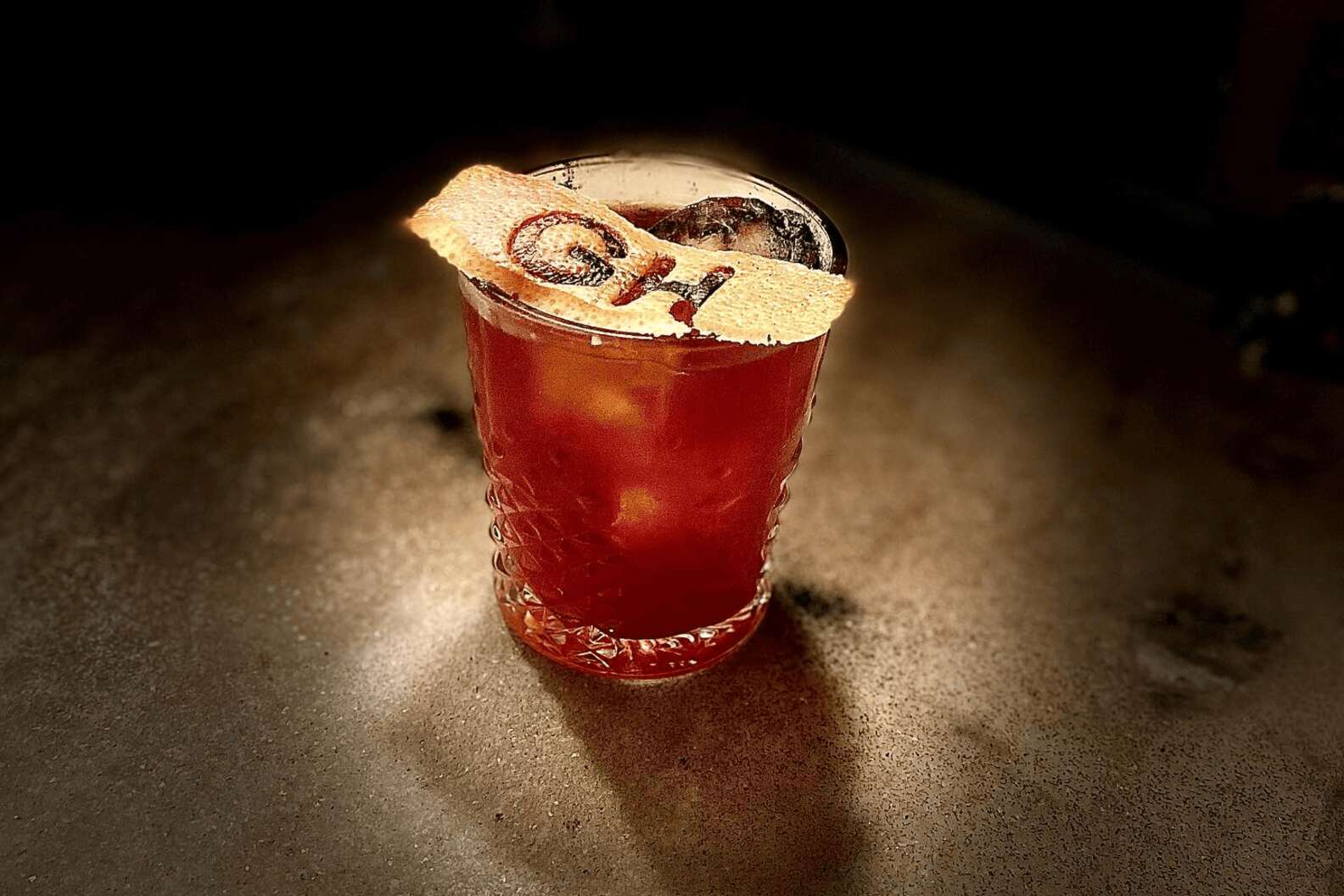 Green Hour
GermantownBy day, Tempered Fine Chocolates occupies this space, but on Thursday through Saturday evenings, they unpack the bottles, build a bar and flick on the green light that lets tipplers know that Green Hour is now in session. Dedicated to the exotic "Green Fairy," absinthe, the bar offers pours of more than a dozen versions of the anise-flavoured spirit. Enjoy a classic absinthe service with drops of water to open up the aromas and flavours or order a flight of three for comparison. The bartenders also employ absinthe in an array of exotic cocktails, but if you don't like licorice, you might want to pass.
Never Never
Wedgewood-HoustonIt's not like they're trying to hide Never Never. It's just that the former welding shop is so non-descript and hidden away next to the railroad tracks, you might need someone to show you the way to the front door. It's worth the hunt, though, because the cocktails are both clever and cheap. Enjoy small bites, beer, wine and cocktails at the amiable dimly-lit bar or discover the patio oasis out back that feels like being a guest at a friend's house party.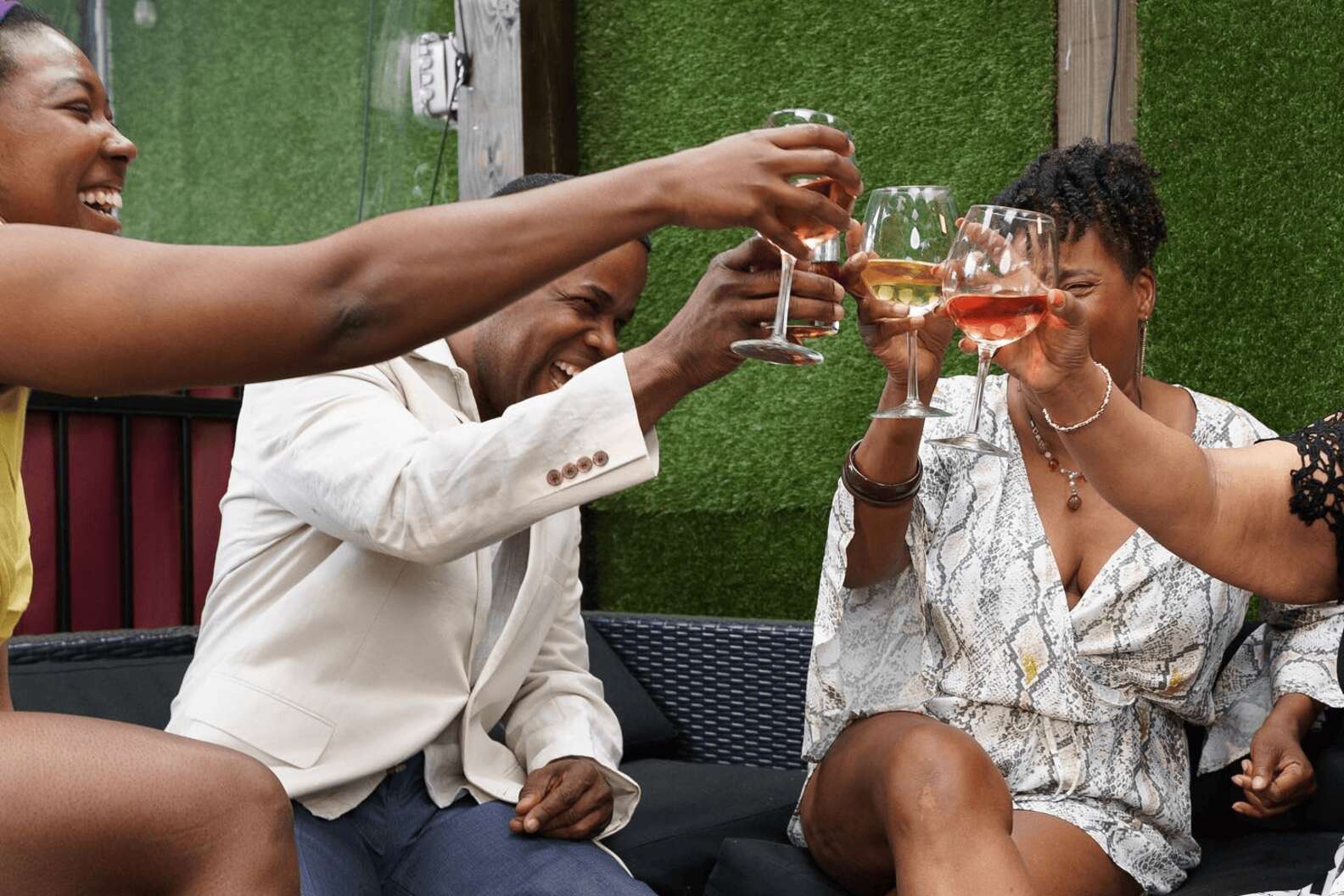 Minerva Ave
North NashvilleDress to impress at this Tennessee State University neighbourhood cocktail lounge. A tall fence surrounds the compound to provide privacy, but once you knock for admission, you'll encounter an expansive outdoor deck with cabanas, fire pits and an outdoor bar. Inside, it's a little more vibey with plush booths, dramatic lighting accents as well as nostalgic music and artwork. Smokers can enjoy hookah service and cigars, and bottle service is available for high rollers.
One More Cocktail Club
DowntownTucked away in the hallway outside of Level 3 South at the Assembly Food Hall, One More Cocktail Club feels like worlds away from the tourist throngs below. There's only room for a couple of dozen guests in the chic lounge, so everyone is treated like a VIP. The menu is a mix of new craft cocktails and classics, with special attention paid to creating beautiful works of art including appropriate garnishes. A tight menu of red, white and bubbly wines is also available for those in the know.
Pushing Daisies
DowntownIf you park on the top deck of the garage below the Fifth + Broad retail/dining/entertainment complex across from the Bridgestone Arena, you'll actually have to walk down to get to Pushing Daisies, home of "underground margaritas." Named after the class of cocktails that feature citrus, sweet and sour, this hot new lounge concentrates on the tequila version of the whiskey sour or daiquiri. Margaritas are crafted using luxury ingredients and quaffed by a hip crowd of guests enjoying pumping music and dramatic lighting. It's definitely a scene to be seen.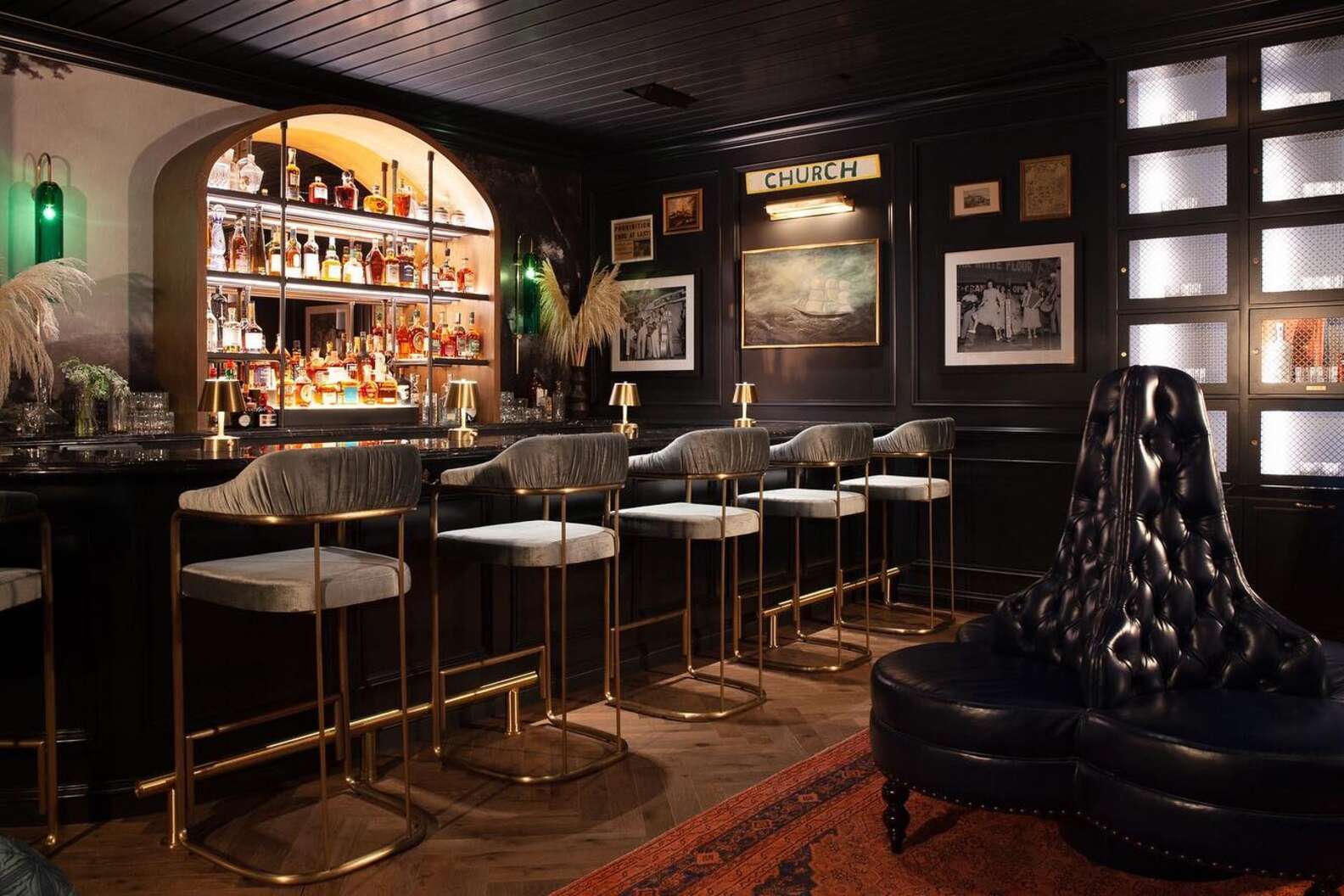 The Late Great
Demonbreun/Music RowFor the first year this cocktail lounge at the Virgin Nashville was open, it wasn't really open. Instead, it was a private membership club with an entrance hidden away even from hotel guests. Now, we civilians can make reservations for a three-cocktail "experience" in this shrine to music and creativity, decorated like the writers' lounge outside the legendary recording studios on nearby Music Row. Private memberships are still available if you're so inclined and still flush with those songwriter royalty checks.
Get the latest from Thrillist Australia delivered straight to your inbox, subscribe here.
Sarah Carter is a writer and country music lover living in Lebanon, Tennessee. Follow her (mostly southern) regional exploits and stories on Instagram.
Chris Chamberlain is a food, drink, and travel writer based out of his hometown of Nashville. Find him on Twitter @CeeElCee.