How to Celebrate Black History Month in San Francisco
Support and celebrate SF's Black community.
Though it's something we need to be doing every day of every month of every year, Black History Month encourages us to pay tribute to the struggles and oppression generations of Black Americans have faced, as well as their often-neglected triumphs and achievements that have helped shape this county and make it better. It's a time to reflect on how we can do better to confront racism and oppression, which this year's theme, "Black Resistance," echoes. This is especially important in a town like San Francisco, where the Fillmore District was known as "the Harlem of the West" before the city displaced a vast portion of the neighbourhood's Black community in the '60s and '70s. This displacement continues today, as the Black population is the only racial group that has declined in every census since 1970.
If you're looking for ways to celebrate Black History Month, there are lots to do. Whether you want to educate yourself by attending films, performances, or conversations, share the joy at a parade or dance party, or do a little bit of it all at a drag show, here are just a few ways you can get involved and have a lot of fun while doing so:
February (and throughout the year)
Library branches and online
SFPL's "More Than a Month" celebration focuses on the theme of resistance this year. Family-friendly and adult events include film screenings, musical performances, book clubs, workshops, and more.
Cost: Free
February (and throughout the year)
SoMa
Right now, at the Museum of African Diaspora, you can see the first and only West Coast exhibition of "The New Black Vanguard: Photography Between Art and Fashion," which highlights the work of 15 contemporary fashion designers "whose images present radically new perspectives on the medium of photography and art, race and beauty, and gender and power." The museum, which has a robust year-round program and event calendar, has a slew of events to attend, including youth poetry readings, film screenings, open mic nights, book clubs, artist talks, and more.
Cost: Event prices vary; GA to visit the museum is $12 but free every second Saturday of the month
February (and throughout the year)
Berkeley
There is always something interesting to discover at the Berkeley Art Museum and Pacific Film Archive (BAMPFA). During Black History Month, you can see films by Pratibha Parmar, "Felwine Sarr: Music, Freedom, Africa," a conversation through music with the Senegalese writer, scholar, composer, musician, and more.
Cost: Varies
February (and throughout the year)
Bayview
For Black History Month, Old Skool Cafe is adding the favourite meals of notable Black community members to the menu each weekend. The nonprofit, youth-run supper club helps at-risk, formerly incarcerated, and foster care youth ages 16-22 gain the skills and experience they need to succeed in various front and back-of-house restaurant roles. Bayview hero/community advocate Mrs. Dorris Vincent is first up, followed by Judge Trina Thompson, Delroy Lindo, and Mayor London Breed.
February (and ongoing)
Yerba Buena Gardens
Did you know that Yerba Buena Gardens is home to the country's second-largest memorial to Dr. King? Visit the sculptural waterfall featuring glass panels inscribed with his inspiring words at 750 Howard Street.
Cost: Free
Thursday, February 9
Embarcadero
On behalf of Dr. Sheryl Evans Davis and the San Francisco Human Rights Commission, the Commonwealth Club is hosting its second annual Dream Keeper Initiative, a day-long conference/celebration/call-to-action featuring special guests, including April Ryan of TheGrio and CNN.
Cost: Free
Friday, February 10
Telegraph Avenue from West Grand to 27th Street
Telegraph Avenue transforms into a dining, shopping, and art-appreciating party on Friday, February 10, from 5 pm to 9 pm. There will be food, artist, and retail vendors and a host of Black artists, authors, and entertainment. Please note: This event was rescheduled from February 3 because of potential rain.
Cost: Free
Friday, February 10
SoMa
"Reparations with Latrice Royale" is an all-Black drag show hosted by Latrice Royale, the beloved Drag Race star who also happens to be celebrating her birthday.
Cost: $15 to $60
Friday, February 10 – Saturday, February 11
341 13th Street, Oakland
Afro Soca Love creates experiences that act as a "gateway to building bonds and strengthen relationships-between communities, individuals, and Africa and its diaspora." See for yourself at the all-ages marketplace (Saturday), where you'll find food and drink, fashion, beauty and wellness, home decor, and more. But before the shopping comes the dancing at the 21+ Friday Night Carnival, a culturally immersive music experience with music from all over the world.
Cost: The marketplace is free; tickets to the Friday Night Carnival start at $20
Saturday, February 11
Unity Palo Alto
See a live theatrical performance based on the true events that occurred in the fight to end school segregation. The script draws from trial transcripts of the five cases brought together in front of the Supreme Court and Chief Justice Earl Warren's memoirs, and the play is set in the courtrooms where it all happened. There will be a Q&A with the playwright before the performance and the cast afterward.
Cost: Free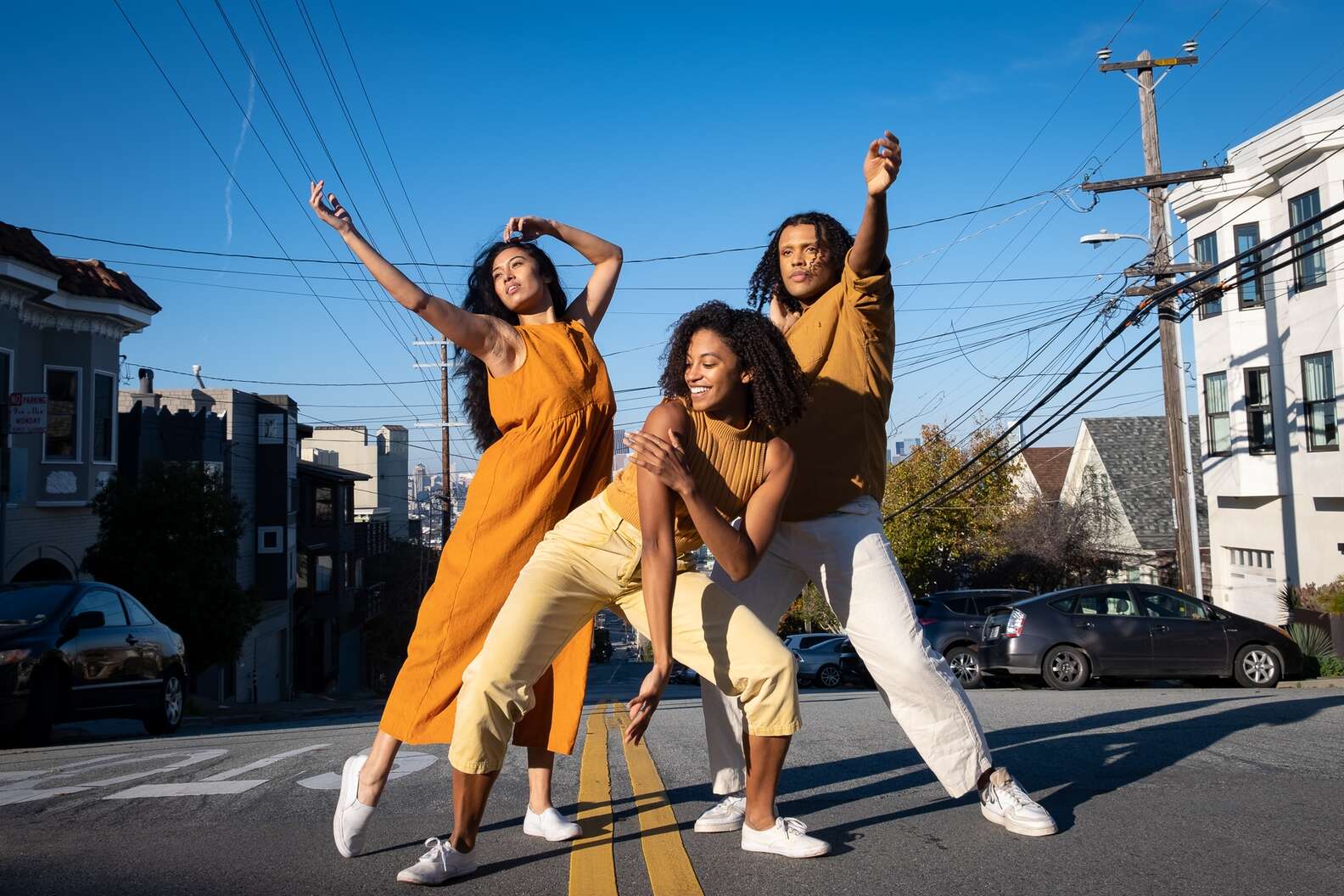 Saturday, February 11
Mission
Head to the Brava Theater Center to celebrate the San Francisco Bay Area Theatre Company's album release of the music created for I, Too, Sing America, a soulful and uplifting performance that moved audiences when it debuted last year. The night includes an album-listening and sing-along party, DJs, dancing, an open bar, and more.
Cost: $40
Saturday, February 18
West Oakland
Take a walk with David Peters, founder of the West Oakland Cultural Action Network, and Gene Anderson, the author of Legendary Locals of Oakland, to learn about resident voices and document sites of cultural and historical significance in the neighbourhood. Peters is a local native, and Anderson is an Oakland historian whose family has historical roots in West Oakland.
Cost: $50 ($30 for West Oakland residents)
Sunday, February 19
Great Star Theater, Chinatown
The Chinese Historical Society of America is celebrating Black History Month and social unity with a screening of this film about how a group of African American pioneers became respected in a subculture dominated by Chinese and white men. Afterward, there will be demonstrations and talks with Sifu Donald Hamby and Sifu Troy Dunwood, who "will speak about their success as internationally recognized martial arts masters, their Chinese Kung Fu teachers, and what this practice means in relation to diversity, race and inclusion issues."
Cost: $15
Thursday, February 23
Dogpatch
STEM Kitchen + Garden is hosting an afternoon wine tasting celebrating Black-owned wineries in its gorgeous indoor/outdoor space, and best of all, and it's free to the public!
Cost: Free
Saturday, February 25
Bayview Opera House
Enjoy an evening of talent, fashion, and community inspiration at SFAAACD's 1st Annual Gala Fundraiser. Carla Duke, Television News Director at CBS-KPIX Chanel 5, will host the event, which includes inspiring words from keynote speaker Aniyia Williams, an artist, tech creator, and system-preneur.
Cost: $100
Saturday, February 25
Angel Island
There is so much history in poetry at the Angel Island Detention Barracks Museum, which makes it a fitting location for poets Chun Yu and Michael Warr. The co-founders of Two Languages/One Community will share their poems and stories in English and Chinese, accompanied by projected images of text and photographs.
Cost: $10 to $21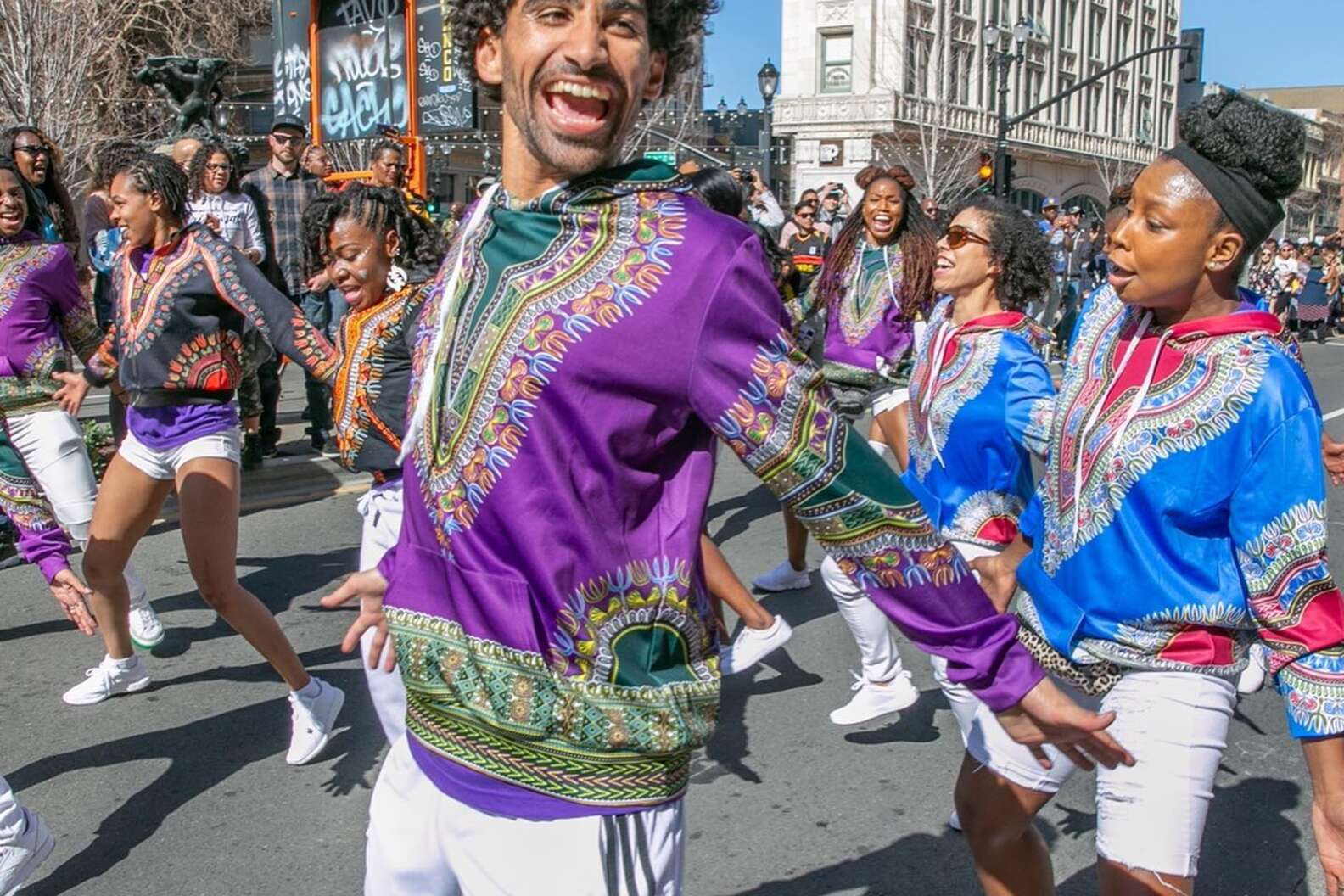 Sunday, February 26
Downtown Oakland
This parade and festival celebrate the "Black experience past, present, and future." Be prepared to experience "more Black joy than you ever imagined," starting with the parade (beginning at 14th and Franklin) at 12:30 pm. The family-friendly festival follows (main entrance is at 19th and Franklin) will include 200-plus Black-owned small businesses selling food, drinks, clothing, art, and more. There will also be two stages with Black performers, including The Black Joy Choir.
Cost: Free
Monday, February 27
Nob Hill
Take an immersive sound bath featuring Fractals of Sound, a collective of top Bay Area musicians Egemen Sanli, Phoenix Song, and Sam Jackson, with special guest Destiny Muhammad. Together, they will create a "soundscape deeply rooted in world music," allowing you to take a meditative journey in one of the most beautiful places in San Francisco.
Cost: $25 to $75
Tuesday, February 28
Civic Center
Co-presented with MoAd, City Arts & Lectures is hosting novelist Tsitsi Dangarembga and scholar and activist Angela Davis for what's sure to be a riveting conversation.
Cost: $36
Get the latest from Thrillist Australia delivered straight to your inbox, subscribe here.
Daisy Barringer is an SF-based freelance writer who spent many childhood days wandering around the Exploratorium. Follow her on Instagram to see what she's up to now.