Scavenge for Peeps Cookies and More Fun Treats in NYC This Easter
The best Easter desserts in NYC this spring include Easter Bunny Churros and Carrot Cake Macarons.
As spring makes its way through New York City, not only do we get to enjoy beautiful weather, stunning cherry blossoms, and cool activities priced at $Free.99, but it's also the perfect time for some limited-edition desserts.
With Easter fast approaching, bakeries are filling their shops with tons of chocolate eggs, carrot cake-flavoured everything and all types of flavours that offer both nostalgia and innovation within the city's dessert landscape. After you've picked up a cake from the city's best new bakeries, from Easter Bunny Churros to Carrot Cake Macarons, here are 8 Easter desserts to try in NYC right now.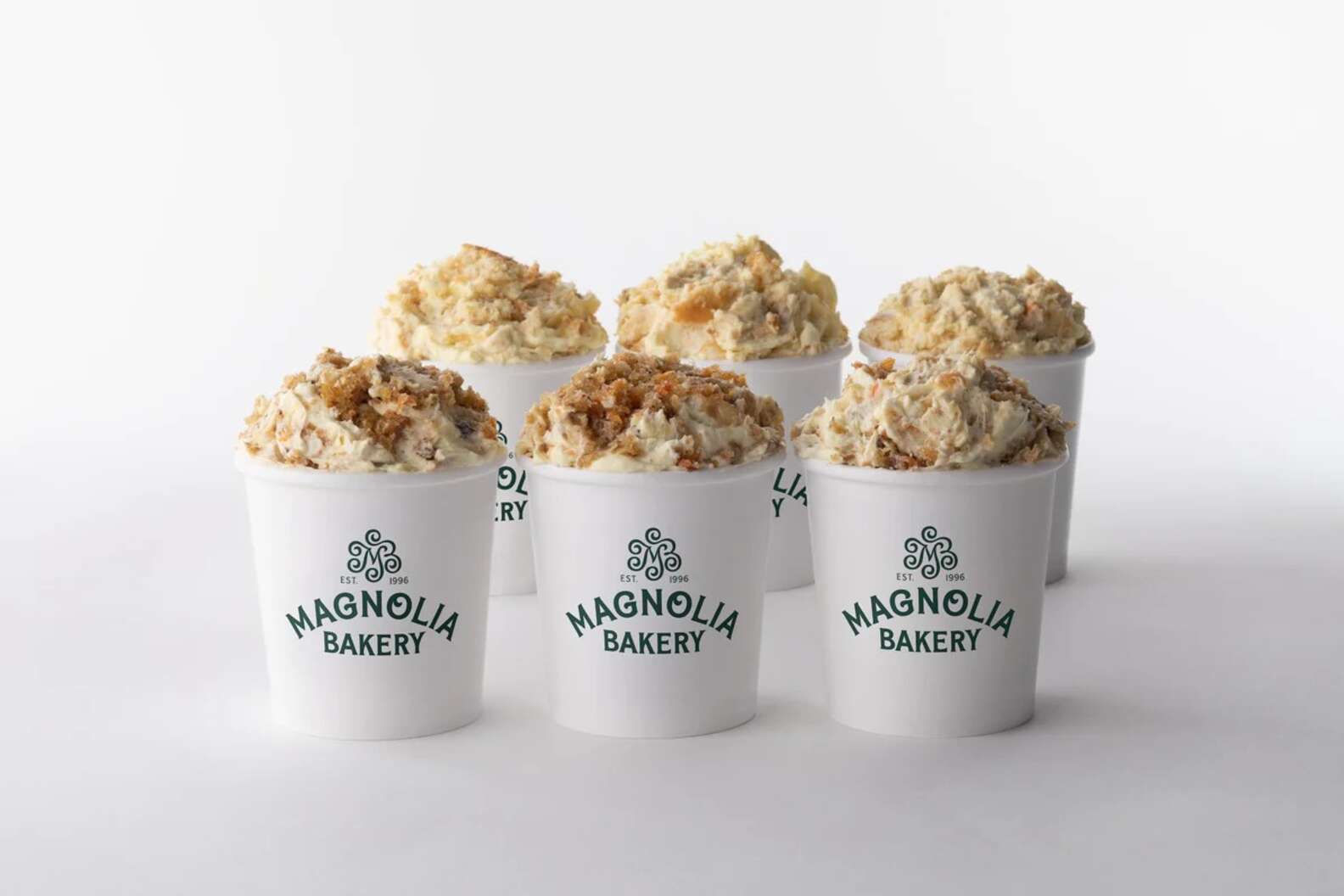 Throughout April
Various locations
There's great news for devotees of Magnolia Bakery's Classic Banana Pudding: For Easter, the spot is mixing up the iconic dessert's vanilla pudding with some carrot cake. The Carrot Cake Pudding is filled with freshly grated carrots, coconuts, pineapples, raisins, and walnuts. And if both bananas and carrots aren't your thing, they'll be offering their Classic Vanilla Cupcakes in pastel colours with a Cadbury chocolate egg hidden inside.
Through Easter Sunday
NoHo and Seaport
Known for their celebrity face and meme-worthy decorated cookies, fans of Funny Face Bakery know that a new fun design is always just around the corner. For Easter, they've created the adorable Hoppy Easter decorated cookie that resembles a classic box of marshmallow Peeps. Along with that, they also have the return of their fan-favourite Caramel Pretzel Chip cookie flavour, plus a set of three mini-decorated cookies perfect for gifting.
Friday, April 7 through Easter Sunday
West Village
With the ever-changing flavours at The Doughnut Project, it's super easy to miss out on trying out a new debut. But this Easter weekend, there will be two new flavours available. One is of course, a carrot cake doughnut topped with a cream cheese glaze, and the other is known as the Doughnut Nest-a French cruller "nest" with a cream-filled doughnut hole "egg" in the centre.
Wednesday, April 5 through Easter Sunday
East Village
For stellar vegan desserts this holiday, head to The Fragile Flour, a plant-based bakery and dessert wine bar. They're known for going all out for each holiday with a variety of new pastry options that you can pair perfectly with a glass of wine. This Easter, they'll have a whole dessert menu that's both delicious and gorgeous for posting on IG. The menu includes Stuffed Carrot Cake Cookies, a Lemon Cake (whole or by the slice), some festive cupcakes, and specialty macarons.
Through mid April
Midtown
For a luxurious take on Easter chocolates, browse the selections available at Kreuther Handcrafted Chocolate. You can even pick the Easter Signature Chef's Selection for a special box curated by award-winning chefs. For something other than chocolate, choose between the Carrot Cake Macarons or the cake flavored Easter Marshmallow Trio, both of which are almost too cute to eat.
Throughout April
Nolita
This churro-centric spot is putting the cutest Easter spin on their crispy cinnamon churros by twisting them up into bunnies and bunny ears. At Churreria, choose from a Bunny Churro Lollipop topped with your choice of chocolate or dulce de leche and sprinkles, or the bunny ear churros in the Ube and Matcha ice cream sundae or the Ube Milkshake, both of which are made with ice cream from il laboratorio del gelato.
Throughout April
NoHo
You've surely seen this croissant tons of times while scrolling through IG or TikTok, whether it's the Pain au Chocolat one or the latest of the month. Known as Suprêmes, these filled croissants went viral and continue to live up to the hype each time a new flavour comes out. April's flavour-sour cherry amaretto with a Luxardo custard and toasted almonds. While you'll have to be super early and wait in line during one of their three drops of the day to get a taste, we promise you it'll be worth it.
Seasonal
Various locations
We all know the iconic cookies from Levain-they're gigantic, perfectly crispy and chewy, and well worth the long lines. For spring, the shop is launching a new flavour: Caramel Coconut Chocolate Chip. Filled with gooey caramel chips, fresh shredded coconut, and melty dark chocolate, it's one you've got to try while it's still around. To further celebrate the new season, all of Levain's storefronts will be decked out in spring floral displays, serving as the perfect backdrop for pictures.
Get the latest from Thrillist Australia delivered straight to your inbox, subscribe here.
Alaina Cintron is an Editorial Assistant at Thrillist. Her work can also be found in Westchester Magazine, Girls' Life, and Spoon University. When she's not at her desk typing away, you can find her exploring a local coffee shop or baking a new recipe.